With our mobility continuing to be constrained by COVID-19, telehealth has increasingly come into focus this year. Put simply, telehealth (or telemedicine) allows for health services and information to be administered by a provider remotely (no office visit required) using telecommunication and related technologies. On the surface, it sounds like a great idea. I can receive advice, monitoring, updates, new information, check-ups, and more from my healthcare provider directly through my computer or Smartphone and without leaving home. Sign me up! But is this really such a great idea, or do the risks outweigh the rewards?
I recently participated in a healthcare roundtable focused on telehealth, co-hosted by CohnReznick, Cross Keys Capital, and McDermott, Will & Emery. It's a very hot topic and, based on our discussion, a topic that may still be a bit too hot to touch without a lot of open questions being answered.
Our roundtable discussion was centered in two key areas of telehealth 
What is the overall impact on the delivery of healthcare in the physician practice management (PPM) environment?
What are the most effective telehealth technology platforms and how will they differentiate themselves in an overcrowded and commoditized market?
Key Takeaways
Early in the pandemic, telehealth utilization grew exponentially as many healthcare providers were forced to close their offices. As these offices have now begun to reopen, telehealth visits have been leveling off significantly and are tracking at about 50% of their peak. This leveling off is happening despite numerous concessions made by state and local governments to enable telehealth visits that cross state boundaries and enter areas that are highly regulated.

Numerous parties within the healthcare ecosystem are lobbying for better reimbursement in the longer term. This will drive physicians to utilize telehealth services appropriately, and where these services will enhance the patient experience as opposed to creating patient/provider relationships driven by economics.

To enable long-term success, virtual care must become an integrated component of the overall care continuum. This will require member engagement, a self-insured focus, maintaining dedicated care teams, and balancing baseline health risks with patient needs. Payors are currently concerned that reimbursement for their telehealth services may be duplicative which reinforces the need for a fully integrated care continuum.

From a technology standpoint, and as the pandemic finally settles down, investor interest in the engines behind telehealth is trending upward, and back to pre-Covid levels. We are seeing serious investor interest in platforms and systems that will enable the long-term success of telehealth. 

However, the engines driving the telehealth platform must be able to integrate all relevant patient information to deliver care effectively. Those engines will be the winners in what will undoubtedly become a crowded marketplace. 

Barriers to entry for telehealth technology providers remain high – the significant legal, regulatory, and compliance issues they face must be addressed and these can prove costly. On top of this, the healthcare industry needs a platform that will work seamlessly across all U.S. states. This is especially true for the rural areas within each state where telehealth is expected to have much more of an impact. Getting doctors to practice within these areas is becoming impossible while the need to service patients in rural locations continues to grow.

For telehealth platforms unable to step up, we should expect to see consolidation across "like specialties." But this may offer opportunities for investors, especially since large retailers like Amazon, Walmart, and Target are making a push into the industry. This will create better prospects for exit strategies as well as good returns.
Subject matter expertise
Claudine Cohen

Managing Principal, Value360 Practice

Close

Contact

Let's start a conversation about your company's strategic goals and vision for the future.

Please fill all required fields*

Please verify your information and check to see if all require fields have been filled in.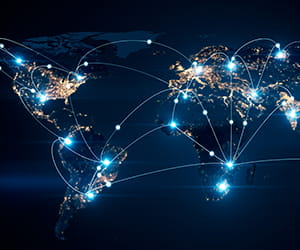 Coronavirus Resource Center
Receive CohnReznick insights and event invitations on topics relevant to your business and role.
Subscribe
This has been prepared for information purposes and general guidance only and does not constitute legal or professional advice. You should not act upon the information contained in this publication without obtaining specific professional advice. No representation or warranty (express or implied) is made as to the accuracy or completeness of the information contained in this publication, and CohnReznick LLP, its partners, employees and agents accept no liability, and disclaim all responsibility, for the consequences of you or anyone else acting, or refraining to act, in reliance on the information contained in this publication or for any decision based on it.