'There's a baseline that must be met': Addressing America's long-standing infrastructure needs

This content was originally published on Bisnow.com
Since the beginning of the coronavirus pandemic, there has been a great deal of discussion surrounding where Americans will choose to live now that many are able to work from home. Will there be a mass migration away from major cities? Will there be a flood of new residents to the heartland and rural areas where the cost of living is significantly cheaper?
These questions have led to more discussion around our country's infrastructure and whether we are equipped to handle these sorts of changes. But some leading real estate industry professionals believe we should have been having these conversations a long time ago.
"The pandemic has led to all these questions about what infrastructure changes are required, but the reality is that they have always been needed. We were waiting for them long before the pandemic started, and they are still needed today," said Ira Weinstein, who leads the Real Estate and Cannabis practices at CohnReznick. "The bottom line is there is a baseline infrastructure we need in this country, and that's what we need to be focused on."
Weinstein said he believes that infrastructure is about more than making investments in our roads and bridges; it's about investing in human capital — reacting to people and their needs and investing in everything around them. This is why the determination of where to invest and which projects to prioritize needs to be focused on data: population trends, demographics and consumption metrics.
"A consistent, balanced investment in infrastructure across the country is an investment in all of us as a society," Weinstein said.
He added that now is the best time for the country to be making these investments, since many municipalities actually have a surplus coming out of the pandemic.
One of the issues that needs to be addressed is mass transit. CohnReznick Construction Industry Leader Jack Callahan said that designing and building less crowded, more accessible mass transit will be the key to not only helping major cities recover from the pandemic but also helping Midwestern and rural areas better serve their populations.
CohnReznick Chief Innovation Officer Tama Huang said it is true that rural areas, particularly in the heartland, are becoming more attractive to city dwellers. However, in order to encourage greater development in these areas, there will need to be better infrastructure, not just in the form of what we traditionally think of when we think of infrastructure but also in the form of airport upgrades, municipal services, and more.
"Getting lead out of our pipes, for example, that's a huge investment that needs to be made everywhere if we want to see communities thrive," Huang said.
She said the main goal of infrastructure should be to bring communities together, to bring people together. It is important for the people in charge of key infrastructure projects and all those impacted by them to know and understand their true purpose.
"The most important thing is to align outcomes and purpose and ambitions and create flexible, composable frameworks," Huang said. "A continuum of solutions. At the end of the day we need to decide: What is the return we are looking for? Is it a monetary return, or do we have other values?"
She agreed that many people are attributing certain trends to the pandemic that have actually been around for years, pointing out that over the past five years, major companies have been moving their processing centers, call centers and support centers to rural and suburban cities. Multi-family REITs are beginning to focus on cities like Atlanta and Raleigh, Durham and Charlotte, North Carolina, as opposed to the coasts. All of this has been happening for years, highlighting the fact that the need for infrastructure improvements long predated the pandemic, and the time for action is now, especially if people want to see continued growth in these cities.
Callahan said there is now a push to rebuild manufacturing and distribution capabilities within the U.S., and in order to do that, the rural areas that can accommodate manufacturing and distribution facilities are going to need the right infrastructure to support them — and the people who will come to work in them.
"These areas are going to need power, they're going to need broadband internet," Callahan said. "It's going to be about striking a fine balance of getting the infrastructure built out to accommodate the growth we're hoping for, and from an investor standpoint, it's going to be about following where those infrastructure changes are happening and where people are going."
Huang said that along with population trends, consumption trends drive investors to certain areas. These trends show where around the country goods and services are being purchased. Huang said that investors are going to be looking closely at these trends and asking themselves whether they should put their money directly into the cities where consumption is happening or into the infrastructure that connects these cities, including airports, roads, railways and even electric vehicle charging stations.
She said there is also a push toward greater environmental, social and corporate governance, and the country is going to need the right infrastructure to support that. She added that the pressure for the country to become more carbon-neutral is going to lead to a move away from air travel and a renewed interest in rail travel, but the country just doesn't have the infrastructure in place to support that.
"We are so far behind when it comes to this type of infrastructure," Huang said. "In Asia, they have hyperspeed trains that can get you the distance between New York and L.A. faster than trains in the U.S. can take you between Boston and D.C. It's time for us to begin to explore how we can meet our country's baseline needs and then expand to reach that level of innovation."
This article was produced in collaboration between CohnReznick and Studio B, Bisnow's in-house content and design studio. Bisnow news staff was not involved in the production of this content.
Subject matter expertise
Ira Weinstein

Managing Principal – Real Estate, Cannabis Industries

Jack Callahan

CPA, Partner - Construction Industry Leader

Close

Contact

Let's start a conversation about your company's strategic goals and vision for the future.

Please fill all required fields*

Please verify your information and check to see if all require fields have been filled in.
Inside Infrastructure: U.S. Infrastructure Plan Resource Center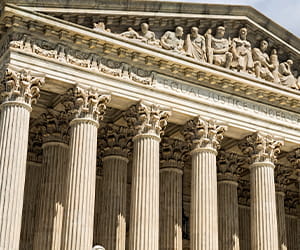 Federal Infrastructure Plans Move Forward With Bipartisan Deal
Receive CohnReznick insights and event invitations on topics relevant to your business and role.
Subscribe
This has been prepared for information purposes and general guidance only and does not constitute legal or professional advice. You should not act upon the information contained in this publication without obtaining specific professional advice. No representation or warranty (express or implied) is made as to the accuracy or completeness of the information contained in this publication, and CohnReznick LLP, its partners, employees and agents accept no liability, and disclaim all responsibility, for the consequences of you or anyone else acting, or refraining to act, in reliance on the information contained in this publication or for any decision based on it.