Additional Coronavirus resources by industry

Several organizations are providing valuable resources to help companies in their industries cope with coronavirus-related business disruption. We are posting links to these resources as a service to our clients. We will continue to add new information by industry as it becomes available.
Affordable housing
While there are numerous state and national organizations and resources available, the below offer links to housing organizations and associations providing legislative, development and advocacy resources and updates.
Council of Development Finance Agencies (CDFA)
National Association of Local Housing Finance Agencies (NALFHA)
National Council of State Housing Agencies
U.S. House of Representatives, Ways and Means Committee COVID-19 Resources
Hospitality
- Empowered Hospitality is offering complimentary consultations to hospitality businesses seeking Human Resources guidance. Email info@empoweredhospitality.com to schedule a call with one of our HR consultants, or visit Empowered Hospitality's COVID-19 web page for ongoing updates.
- Seated, in conjunction with CohnReznick and Golenbock Eisman Assor Bell & Peskoe, has launched a restaurant help hotline to provide restaurant operators with guidance needed to navigate these turbulent times. Feel free to email our industry experts with any financial, legal or operational inquiries you may have. Learn more about the restaurant help hotline here.
- The New York City Hospitality Alliance team is working around the clock to support and advocate for restaurants and nightlife establishments impacted by COVID-19.
- Kickfin provides managers the ability to eliminate cash tip outs to staff at the end of their shifts. With Kickfin, managers can instantly payout tips directly into employees' own bank account in under 1 second 24x7x365. In an effort to help the restaurant community in this time of need, Kickfin has decided to suspend all fees for the months of March and April 2020 for both existing customers and new clients. Email brian@kickfin.com to take advantage of this limited time offer.
Manufacturing
The National Association of Manufacturers (NAM) is committed to being a top resource for information about COVID-19 and manufacturers' response efforts. Check out their
resource center
which includes government updates, best practices and precautions, and additional intelligence and resources for manufacturers. View the
NAM resource center
Small business
The Small Business Investor Alliance is the association of senior investment professionals focused on the lower middle market whose members represent the entire private capital ecosystem. To provide relief from the economic impact of the Coronavirus, the SBIA is committed to sharing information and resources as soon as they are available,
visit SBIA
.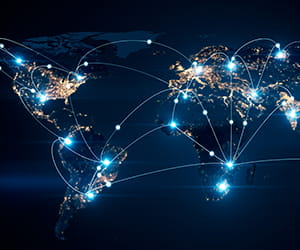 Coronavirus Resource Center
Receive CohnReznick insights and event invitations on topics relevant to your business and role.
Subscribe