5 ways to optimize your next post-transaction integration

Post-transaction integration can be a complicated and delicate process. While the acquisition of a new portfolio company is a significant event for a PE firm, the real challenge lies in the integration of the new company into existing operations. Poor integration can lead to a loss of value, employee dissatisfaction, and customer churn. It is therefore crucial to optimize the integration process to make sure the acquisition delivers the intended results and overall creates value for the firm.
Read on as we explore five ways to optimize your next post-transaction integration, overcome common challenges, and ultimately unlock the full potential of your acquisition to best achieve your investment goals. Along the way, you'll find video clips and poll results from our recent webinar on this topic. Register now to watch the full event on demand.
Interested in more value creation content? Don't miss our next webinar.
1. Smooth transitions between teams
Another factor to consider is making sure the deal team and the operations team work together seamlessly. Especially in strategic deals, there's a tendency to keep things quiet until the deal is done, but communication from the start is critical to making an integration effective. Both teams should be aware of each other's responsibilities, timelines, and deliverables.
A top integration challenge is the transition from the deal team to the operations team – the top choice, in fact, when we asked our webinar participants to identify the most challenging component of these integrations. Even in cases where the acquirer intends to keeping everything operating "as usual," change is inevitable, especially for founder-owned firms: Changes in the cadence of work, the organizational culture, the level of "focusing on the numbers," the need for speed. It's essential to have a strategic plan in place that includes continuity between the deal and operations teams; there shouldn't be a complete handoff at closing, but rather a smooth transition of the weight of ownership throughout the transaction. This planning should start as early as possible, during diligence: Look at what the integration challenges are likely to be, and make sure the right people are involved alongside the diligence team from the start. Identify whether you are making improvements to people, processes, or systems, and determine how to adopt these components into your existing infrastructure or whether to build something new. Asking these questions early can help minimize disruption and streamline the process. The integration plan should be fairly well in place by the time closing rolls around, with those last few weeks being used just to fine-tune.
And expand that transparency more widely where possible: Employees from the target company may be anxious about their future, and it's imperative to address their concerns and make them feel welcome. Proper onboarding, training, and communication can help ease the transition and minimize employee turnover.
2. Assess the whole plan, then prioritize
By involving industry experts and subject matter experts alongside the diligence team, you can get a head start on identifying critical components and prioritizing them based on importance, ultimately expediting value creation. The sooner you understand what the future-state organization looks like, and the more structure you have to pull together people, processes, and systems quickly, the more likely you'll have success.Accordingly, firms must take care to assess their entire integration plan and prioritize tasks based on the unique aspects of the integration. Some will want to prioritize the to-do list based on cost, or what can be executed in-house vs. externally, but it's typically best to sort by what's most critical with relation to the target company's characteristics and capabilities and the firm's investment thesis.There's no one-size-fits-all approach to successful integration; every integration is a unique undertaking, whether it's a small or a big deal.
Consider:
What made this particular asset important to the organization – the people? the processes? the systems? How can that be reflected within the integration plan?
What needs to be integrated now, and what can be left to be done as needed later? What are core-critical, Day 1 activities; what is part of the 100-day plan; and what can be left to post-100 days? (Within the larger plan, it's critical to plan for Day 1, focusing on immediate tasks needed to "flip the switch" and operationalize the new entity, such as making sure everyone is paid on time, from employees to vendors.)
What will produce the biggest return on investment – or, conversely, what could potentially lead to failure if not done?
Market conditions must also be considered, as they can impact the "need for speed" and strategic plan – e.g., sometimes the situation calls for not a holistic integration, but rather an initial focus on a key element of the supply chain or elements of the process or cost centers related to business operations.
This proactive approach to planning can help address any potential roadblocks, minimize the risk of delays and cost overruns, and secure early wins.
3. Pay attention to human capital and culture
It may be necessary to determine whether to shore up current teams to deploy all activities in the integration plan, or to divide and conquer. Thus, firms must recognize the importance of knowing the processes they need to scale and securing the technologies that can help them do so. Immediate and long-term ways to integrate data, manage the business, and support investors must be front and center to keep the new entity on track toward fulfilling its objectives.
Human capital and culture are two areas that should be elevated during diligence and integration planning. They often end up being the first area that people blame when there's a problem; 60% of our webinar respondents identified culture or human capital as the most challenging functional component of an integration, above technology and finance and accounting systems. But, while issues often seem like people problems at first, they are often actually process or system problems. Something that looks like an issue with the number of people or skills involved may turn out to be an issue where the systems aren't in place to support the process.
Still, people and culture issues can lead to technology issues as well; people are the ones using the technology and the processes they enable, and so a lack of capabilities or buy-in from the human capital perspective can impede the efficiency and effectiveness of the integration, and ultimately the long-term goal realization.
Ultimately, it's important to evaluate the new entity's personnel and leadership and make sure that they have the capacity and skills for what is needed. For instance, bringing together multiple entities and their multiple business models may require additional leadership to help rethink the operating model, structure the organization appropriately, and determine the systems needed to support the corresponding processes, people, and responsibilities.
And, of course, cultural differences between existing and acquired entities must be properly addressed in order to minimize resistance to change, prevent loss of key talent, and create a healthy and productive work environment. To help avoid these challenges and achieve buy-in from employees, consider ways to streamline operations, focusing on the core business of each entity, and creating shared services operations in specific areas.
4. Manage risks of integration
One key area to consider is cybersecurity. Being acquired can expose the target company to new and unknown cybersecurity risks. It is critical to carefully evaluate the company's cybersecurity posture and implement necessary measures to protect sensitive data and systems.
It's important during an integration to preserve the value of the acquired organization and not expose it to any significant new risk events. Risks should be evaluated and resilience and security measures put in place so that everyone can focus on the integration plan and continuity without a breach or other disruption.
This risk management responsibility falls squarely on the acquiring company, which must safeguard its own assets while also securing the acquiree's. Take care during diligence and beyond to know the risks before they surface and to provide additional support and leadership where necessary.
5. Simplify
Streamlining business operations is essential to driving success and staying ahead of the competition. One of the most effective ways to achieve this is by consolidating the multiple operating models brought by the buyer and/or target(s) into a single, standardized, best-in-class approach that can be implemented across the organization. This approach simplifies processes, reduces redundancies, and creates consistency, all of which can lead to increased efficiency and profitability; it also facilitates comprehensive reporting to investors and other stakeholders.
Consolidating operating models can be overwhelming, especially for companies that have undergone multiple acquisitions. To minimize this difficulty, companies should focus on one acquisition at a time, as they happen, rather than wait to tackle multiple simultaneously. This approach allows businesses to address the unique challenges presented by each acquisition and implement the necessary changes. Taking a measured approach to integration also helps companies maintain their agility and adaptability, two critical components of success in today's rapidly changing business landscape. Having one solid, standardized, fully integrated operating model keeps the overall entity nimble and prepared for the next acquisition, exit, or other significant transition.
In conclusion
A successful post-transaction integration is critical to realizing the full potential of an acquisition. However, as many investors know, integrations can bring challenges, potentially leading to missed opportunities and lost value. This is where the rubber meets the road, and where many deals falter. In the end, the success of a private equity deal often ultimately depends on a well-executed integration plan. Careful timing, thorough planning, and the coordinated involvement of both deal and operations teams throughout the process are critical to long-term success.
Subject matter expertise
Kim Clark Pakstys

Managing Director, CFO Advisory

Stephen Mancini

Director, Technology+

Close

Contact

Let's start a conversation about your company's strategic goals and vision for the future.

Please fill all required fields*

Please verify your information and check to see if all require fields have been filled in.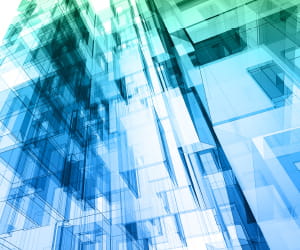 Guide: Private Equity's Sprint to Value Creation
Receive CohnReznick insights and event invitations on topics relevant to your business and role.
Subscribe
This has been prepared for information purposes and general guidance only and does not constitute legal or professional advice. You should not act upon the information contained in this publication without obtaining specific professional advice. No representation or warranty (express or implied) is made as to the accuracy or completeness of the information contained in this publication, and CohnReznick LLP, its partners, employees and agents accept no liability, and disclaim all responsibility, for the consequences of you or anyone else acting, or refraining to act, in reliance on the information contained in this publication or for any decision based on it.