5 questions for: Erin Connolly-Kriarakis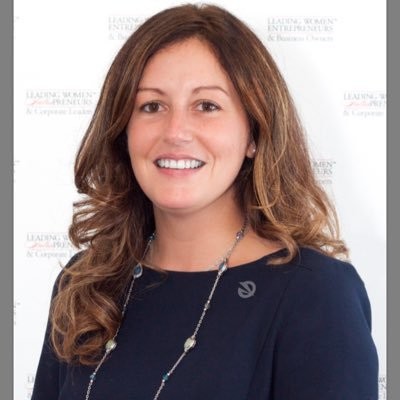 As we explore different ways to strengthen our communities, we note that October is Breast Cancer Awareness Month. About 1 in 8 U.S. women will develop breast cancer over the course of her lifetime. Erin Connolly-Kriarakis, Marketing Director, recently underwent her journey battling breast cancer. She sat down with "5 Questions For…" to share her journey and acknowledge the support she got from her communities – family, friends, medical professionals, CohnReznick colleagues – and how they helped keep her spirits high.
Q: Can you share your journey with us?
First, I have chosen to be open with my story in case I can help someone. If you ever find yourself in my situation, please reach out to me. It doesn't matter if we've never spoken before, I will do everything I can to help you. So, this is my story.
On April 1, 2019, at the age of 35, I was diagnosed with Stage 2 invasive ductal carcinoma with lymph node involvement. At the time, my boys were one and three years old, and the only thing on my mind was: "Will I live to see them go to high school, college, get married, have kids?" It was by far the scariest, saddest moment of my life. This is especially true in the very beginning, when you are looking for your care team and finalizing your treatment plan. It is a blur of doctors' appointments, tests, waiting for results, and praying that it can't get any worse. 
I started treatment in May 2019. Sixteen rounds of chemotherapy, followed by a double mastectomy in October 2019, another 25 rounds of radiation over November and December 2019, six months on a chemotherapy pill from January to June 2020, and reconstructive surgery in August 2020. Now, I have a course of hormone therapy over the next 10 years. I take a pill every day and receive a shot every month.
My children were my motivation to thrive through treatment. With every prick, stick, uncomfortable test, the pain of recovering from surgery, the illness that comes with chemo, and the intense sunburn caused by radiation, I did it all to extend my time with them. I will be there for every milestone; there is no stopping me! When COVID-19 hit, my family and I were prepared. We made the best of it, and the last year and a half has reminded me what is important in life: Time with your family. When the sun is shining, to stop and feel the warmth of its rays on your face. To live in the moment.
I don't like to use the term "cured." What I have learned with cancer is that it's impossible to confirm that you have been completely cured of the disease. I am grateful that currently there is no evidence of the disease. Doctors' appointments are far less frequent now, and I am finally able to move forward with my life.
Q: How has CohnReznick shown up for you?
Through this experience I learned how great our benefits truly are. I saw the best doctors that the tristate area can offer. I took time off work three separate times to get through different courses of treatment and recovery. Through the creativity of Brandon Geer, People & Culture – Total Rewards Manager, I used a combination of short- and long-term leave benefits and the firm's generous PTO. I had the flexibility of working from home to protect my health and arranging my schedule to accommodate many doctors' appointments.
Q: Was there anyone at CohnReznick who helped guide you through your journey?
I have a long list of thank you's for my colleagues who went above and beyond for me and my family. We truly have really good, salt of the earth people who work at this firm and that is hard to come by. My endless gratitude goes out to Tony Pagano, Philip Mandel, Gary Levy, The Field Marketing team and marketing colleagues Alye Villani, Jessica Timmerman, Stacy Hagan, Chastity O'Sullivan, Bruce Van Vreede Mike Brewster, and Julie Murawski, Risa Lavine, Rose Ann Slawson and Sharon Gordon, the entire Holmdel Office, Dolores Starr, Amanda Platia, Frank Longobardi, Anton Cohen, and my many team members across the firm who have reached out and given me encouragement along the way. Thank you, all!
Q: What can others do to help spread awareness or support colleagues and loved ones undergoing cancer treatment?
If you are planning to participate in a walk or donate money to a cause, do your research using sites like Charity Navigator. Make sure your time and money are being used to make an actual difference. Know that cancer is a lifelong battle both mentally and physically. It doesn't end when treatment ends. In some cases, when you are metastatic, treatment never ends. Make sure you or your loved ones keep up with medical appointments not just for cancer but for overall health maintenance. And as a manager or colleague, be compassionate and understanding of the stops and starts caused by doctors' appointments. It's not ideal but we manage the best we can.  
For colleagues, check in. Let the person know that you are there for them and ready to help with their workload. Remind them they are valued at work, cared about, and that they should take the time they need to get well. 
And for everyone: don't wait to take that next trip, buy a house, go ice fishing in Alaska— tomorrow is never guaranteed! It's important to live as much as possible.
Q: How have you stayed positive throughout your journey? Any tips?
A couple things come to mind. I bought a Peloton bike. I love inspirational quotes and early on in my diagnosis, a dear friend shared the following with me: "The devil whispered in my ear: 'You're not strong enough to withstand the storm.' Today, I whispered in the devil's ear: 'I am the storm.'" Powerful, right? I've thought about getting a tattoo, perhaps a little storm cloud with a lightning bolt on my wrist, so I don't forget that I am the storm.
I love music and have an electric taste. Some of the songs would have me break out of a funk or pity party (and it's totally acceptable to feel sorry for yourself when battling cancer!).
Finally, I started hiking in a local park with my dog. Being surrounded by nature and fresh air cleanses the soul.
My go-to playlist included these hits:
Queen, "We are the Champions" and "We Will Rock You"
Incubus, The Morning View album in its entirety on repeat, especially "Aqueous Transmission" – just so totally Zen!
Red Hot Chili Peppers, "Under the Bridge" and "Scar Tissue"
Lizzo, "Good as Hell" and "Truth Hurts"
Beyoncé, "Run the World (Girls)"
Kate Bush, "This Woman's Worth" (a sadder song but sometimes you need a good cry so you can smile again)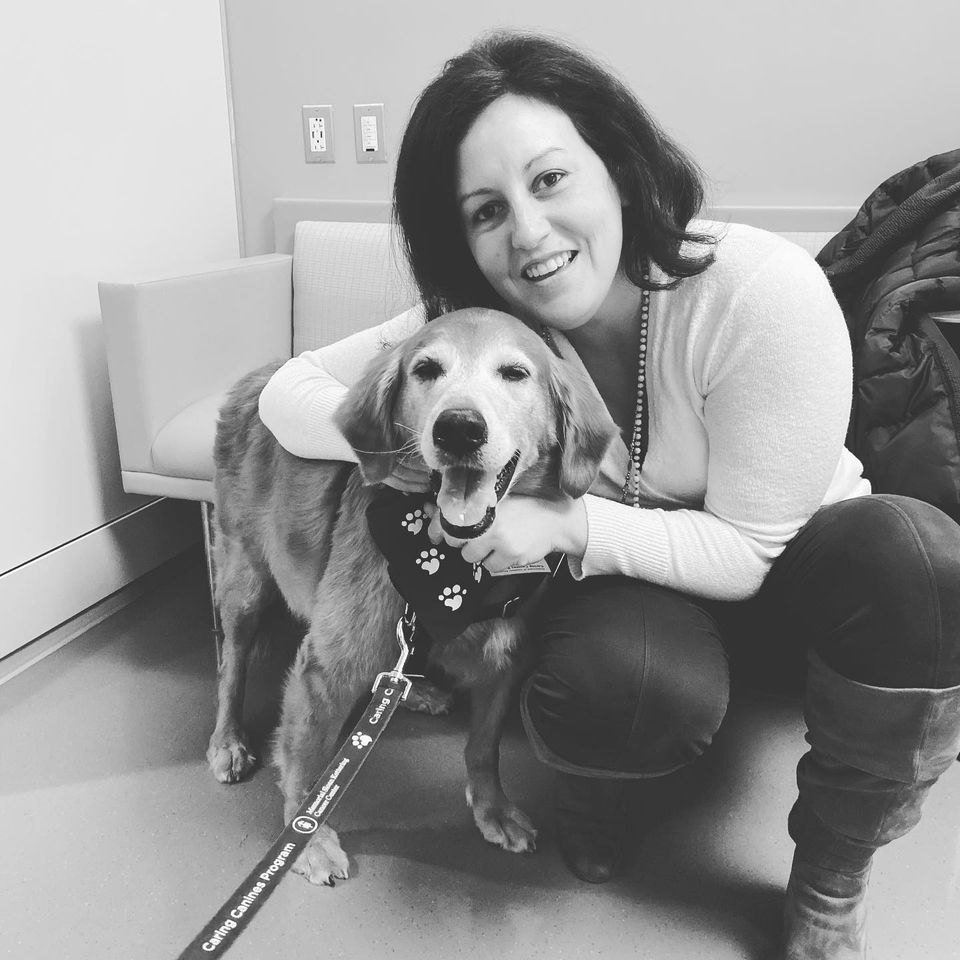 Bonus Q: If you were President of the US, what would be your top policy priority?
I would have two top priorities. First, to ensure that everyone has the same opportunity to see the best doctors, surgeons, and health professionals. There is no reason why one deserves better access than others. My experience has been eye-opening for me. I joined several breast cancer support groups and heard horror stories of insurance companies denying coverage for chemotherapy. That's heartbreaking and deeply unfair. Next, to change state laws across the country so that women can get a baseline mammogram. For most states, the baseline is age 40. That doesn't work for the thousands of women diagnosed with breast cancer in their 20s and 30s. We're told that we don't need a mammogram until 40 if we don't have a family history of cancer. Insurance usually won't cover mammograms otherwise. That's needlessly killing women and needs to change.
Receive CohnReznick insights and event invitations on topics relevant to your business and role.
Subscribe