5 Questions For: Eric Jones

In this edition of 5 Questions For…, Eric Jones, Office Managing Partner of our Sacramento office and US veteran, talks to Erin Connolly-Kriarakis, Senior Marketing Manager in Roseland. Eric served on active duty in the U.S. Air Force from 1987 – 1989 before launching his career in accounting and continued to serve in the Active Reserves until 1993. Eric shares his journey from Air Force to CohnReznick, his greatest influence in life, and reflections on how we can truly honor America's veterans.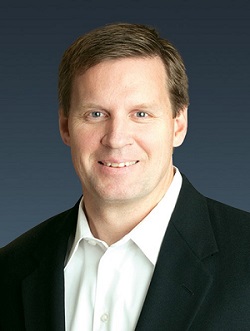 I attended a junior college to play baseball and soccer, but I wasn't sure at the time whether school was right for me. I signed up to join the Air Force after finishing my freshman year. In the Air Force, I was assigned a job in supply, which was tedious work. That helped me see the importance of applying myself, so I started taking college classes at night to work toward my degree. I finished school after I completed my Active Service with the Air Force.
My first job was with the State of California's Board of Equalization, where I worked with the cigarette enforcement team investigating and auditing businesses that weren't paying taxes on cigarettes. That work helped me move into the California Department of Justice, Bureau of Narcotics Enforcement, as an Investigative Auditor. Part of my work involved investigating drug dealers and accompanying Special Agents on drug busts and search warrants (wearing a bulletproof vest!). I interviewed criminals in jail and assessed seized assets. I even got to work on a case with IRS Agent Jeff Novitzky, who led the BALCO bust and connected Barry Bonds to steroids.
I eventually passed my CPA exam and started working at a small firm that merged with Moss Adams, then did a four-year stint with Deloitte before landing at CohnReznick.
I often reflect on combat veterans, thinking about the sacrifices these men and women have made, including the time away from their families and lifelong injuries. I also think about those who have lost their lives. They gave everything they had to make the U.S. a great place to live and to keep us free. We need to show our continued appreciation for our veterans. Most don't know that they're not highly compensated, or how hard it is for them to get the benefits they deserve.
I learned a lot from my time in the military. It teaches you structure, organization, and to follow the chain of command. While those are great takeaways, I also learned that every decision should not be based on rank; that you can be an individual and make decisions, too.
My Dad. He's very hardworking and honest – the most honest person I know. He follows the golden rule of treating others how he wishes to be treated. I try to emulate that behavior in everything I do.
When I was working with the CA Department of Justice, we went on a drug bust. I was wearing a bulletproof vest. When we got to the location of the bust, the suspects ran! The agents I was with reacted and I ended up in the main car chasing the suspects. The suspects pulled into a store parking lot and our car pulled right in front of them. They ran into the store and were eventually nabbed. Turns out that they had a gun under the seat of their car; we were lucky there wasn't any gunfire!
Both of my father's parents are descendants of the Pilgrims who came over on the Mayflower: John Howland and Richard Warren.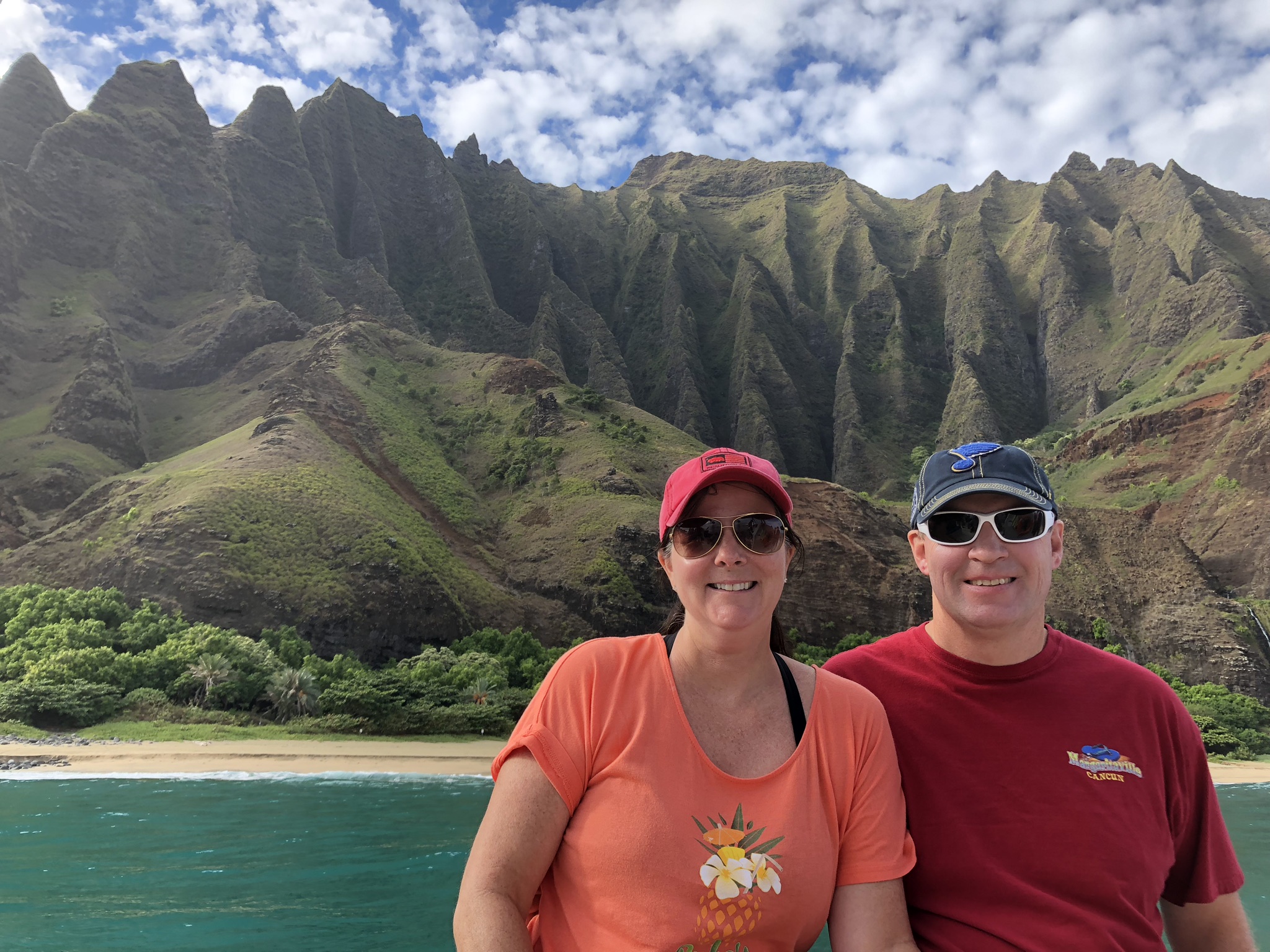 Eric vacationing with his wife off the island of Kauai, Hawaii.