5 Questions For: Doris Williams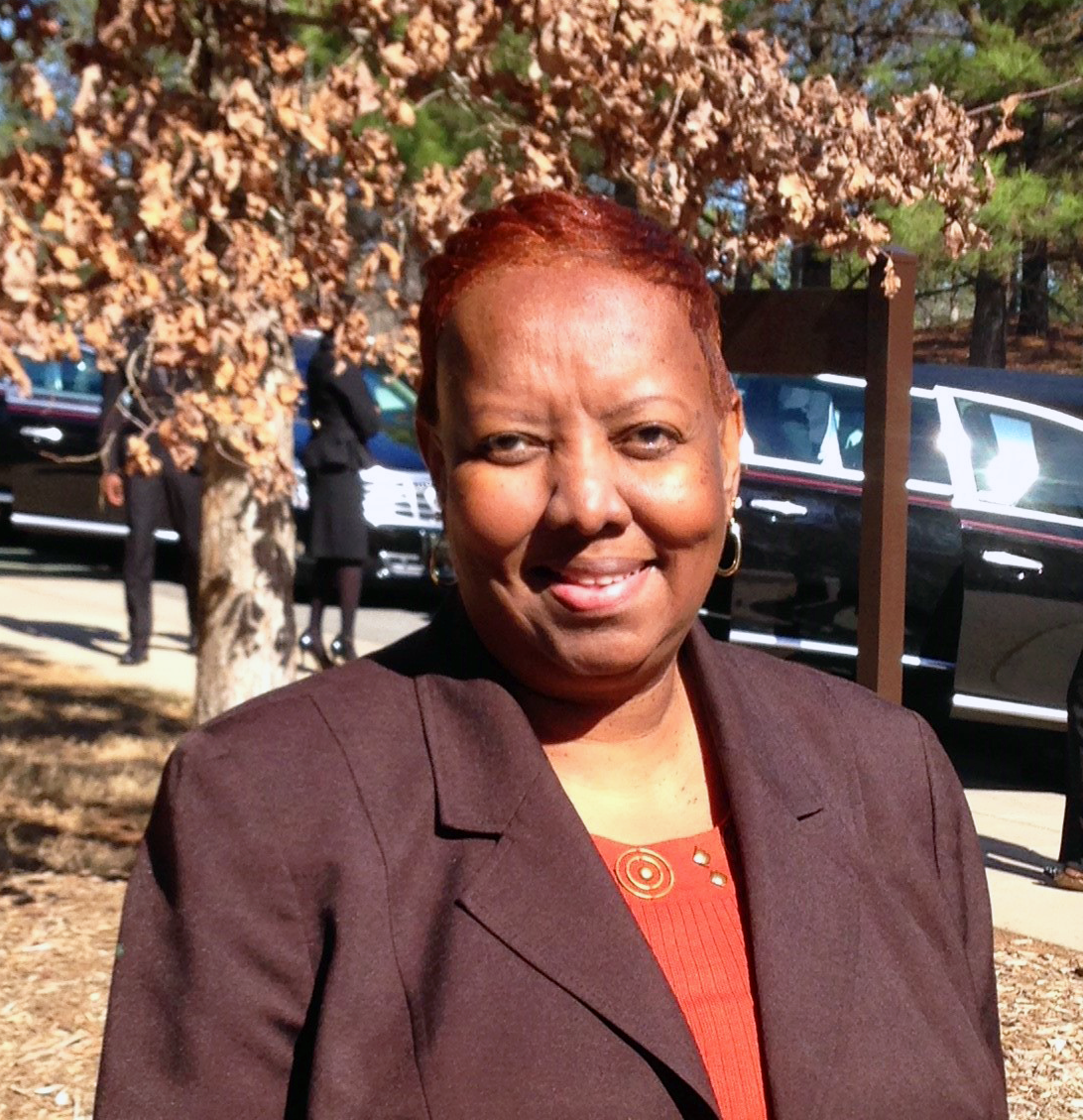 Doris Williams, Document Production Services (DPS) Supervisor, helps to ensure a smooth DPS operation across the Firm from the Atlanta office. In our last 5 Questions For… for 2018, Doris speaks with fellow Atlanta-based Candace Ivey, Executive Assistant. Doris, who is celebrating 21 years with the Firm this January 2019, discusses the critical role her team plays in client engagements, the challenge of earning her MBA while working full-time, and why her team members call her "Sherlock Holmes."
Q: How would you describe the work that you do to someone who may be less familiar with the DPS department?
I am a Document Production Services (DPS) Supervisor. I work with the DPS Management Team to manage processes and procedures and day-to-day operations, including helping to ensure that financial statements are processed in accordance with the Firm's standards. DPS provides national administrative support to the Firm. I supervise several DPS operators throughout DPS.
I am also a go-to person for the engagement teams and the DPS team. I answer the DPS hotline and in-person questions about processes and procedures, compliance, and software. I assist with training new and existing DPS operators. I also assist with training engagement teams on how to use DPS so their work can be processed as smoothly as possible. In addition, I manage workflows to ensure deadlines are met.
Each day in DPS is different when we come in. It's like opening a box of chocolates: you don't know what you are going to face! Therefore, you must be one who likes surprises and challenges.
Q: What's one thing that people would be surprised to know about you?
Once you tell me something, I don't always accept that for an answer. I'll go further than you expect. Some might say I'm too inquisitive. If I'm ever doubtful as to whether a question has been resolved, I will investigate. I'll keep researching until I'm satisfied with the answer. I am very passionate about my work and enjoy what I do. Once something becomes a passion to me, I want to learn more about it. Some of my family and team members tease me by saying, "There goes Sherlock Holmes, she has to research everything!" 
Q: What advice would you give to someone just starting in their career with CohnReznick?
I would just say to always have an open mind and be willing to learn. That's the key. There's so much to learn here. I enjoy learning and sharing my knowledge with other people. No matter how much you know, you learn something new every day. You can learn something from someone else, and it can come from the most unexpected places. It doesn't always have to be your supervisor or your mentor.
Don't assume anything. Always ask questions. If you don't know, just ask questions to mitigate delays in anything you do.
Q: What's your proudest career moment?
I obtained my MBA later in life as a challenge to myself, but also as a way to encourage my nieces and nephews to do well in college. I decided to attend college while they were attending, and to make it a competition. I would always ask them about their grades and they would ask me about mine. They were really impressed since I was working full-time, enduring long tax season hours, and was still able to maintain a high GPA of 3.83 or so. All five of my nieces and nephews attended college; three have graduated from college and have done well and two are very close to graduating. Since I am the first of my siblings to obtain a Masters, I continue to encourage my nieces and nephews to further their education. One nephew has already started pursuing his MBA from the University of Alabama. I definitely believe in investing in myself.
Q: It sounds like you've been very inspiring to your nieces and nephews. Who inspires you?
I received the most life advice from my Dad, such as: "Whatever you do, do it right. If you're not going to do it right, don't do it at all." But I would say that my family has influenced me the most. I step back and look at the values and morals that my parents taught me and my siblings. They taught us that no matter what happens, we're all in this together and to respect each other.
Friends and neighbors started calling my family "The Cleavers." Growing up, my Dad didn't allow us to fight. I'm the oldest of six siblings, all of whom are still in Atlanta. If we ever got angry with each other, we'd make up within the next few minutes or so. We don't hold grudges.
I try to apply these values in working with my team and within the Firm (especially when we encounter new and challenging processes and procedures). We must keep in mind that we can be successful with anything if we work as a team.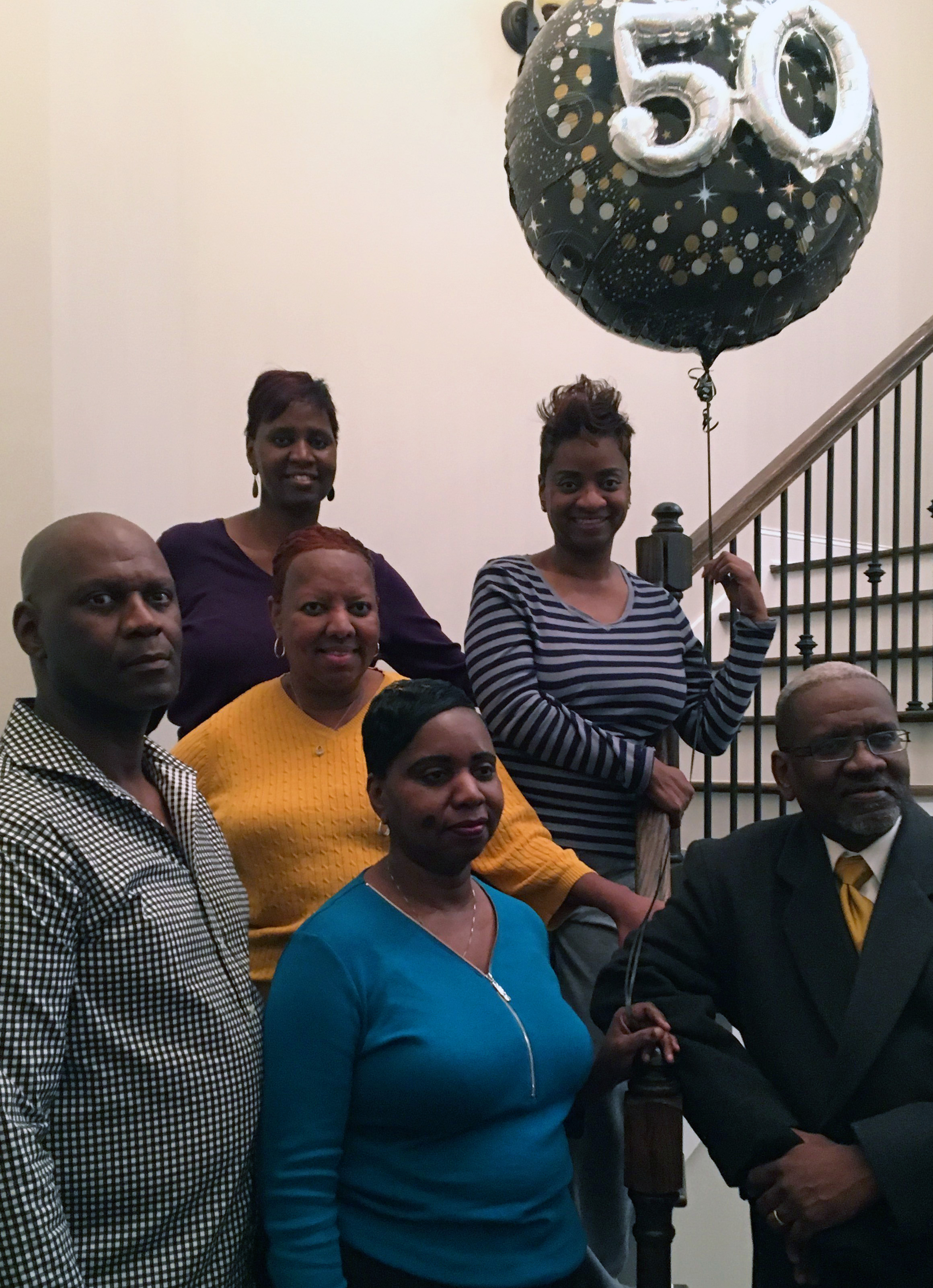 Q: Bonus: The holidays are approaching. Does your family have any special traditions to celebrate the season? 
Each holiday, we gather at one of my siblings' homes and bring a dish, enjoy fellowship with each other, reminisce over old times, and laugh. For New Year's, we have a tradition of going to church for the watchnight service to bring in the new year. That's followed by going to one of our homes for a traditional hot southern breakfast with eggs, bacon, etc. We rotate who hosts New Year's breakfast among the six of us, but my youngest sister always hosts Christmas.
I've lived in my neighborhood over 30 years. Our neighborhood is close-knit. I live near lots of family, friends, and many elderly people. Oftentimes during the holidays, I try to do something special for someone. I like to cook, so this year I plan to bake a homemade pound cake for many of the elderly people in my neighborhood, which should be at least 10 people. I don't only like to see myself happy; I like to make a difference in someone else's life when possible.
Receive CohnReznick insights and event invitations on topics relevant to your business and role.
Subscribe