5 Questions For: Candace Ivey
Who is Candace Ivey?
Candace Ivey is an Executive Assistant in the Assurance practice of CohnReznick's Atlanta office. A graduate of Emory College, where she double majored in Women's Studies and History, Candace wears many leadership hats. She is co-chair (with Partner Shellie Gifford) of Atlanta's CARES Social Impact Committee, a member of the National Diversity & Inclusion Council, and Secretary of the Atlanta Diversity & Inclusion Local Action Council. She also serves on the Atlanta office events committee and is one of two CXP super users for the Atlanta office.
Candace talks to Katura Hudson, Internal Communication Senior Manager, about the value of a liberal arts education in finance-focused industries, community service leadership, and creating a seat at the table.
Q: What's a typical day like for you? 
I'm up and moving by 6 a.m. to get on the road early to beat the Atlanta traffic. On the drive in, I listen to NPR for news or Good Morning Blues on WRFG 89.3FM. Once in the office, my days are typical in the sense that I've always got a lot of moving pieces to attend to, but those can shift depending on the month or the season. Currently my days are spent booking interim travel for the Partner I support (Dan Worrall), creating and submitting expense reports based on that travel, reserving conference rooms/calls for meetings, drafting and finalizing engagement letters to be sent to clients, submitting 7216 India access forms as we receive executed engagements letters from clients, and assisting people with CXP (client management system) tasks such as account and opportunity creation.
With my various committee roles, I am helping finalize details for and communication regarding the year-end office holiday party, our D&I/CARES troop thank you letter writing campaign (part of The Bert Show's Big Thank You for Veterans Day), and our annual community service day. This year, we're serving six organizations with a goal of getting 90 volunteers. I love the opportunity for variety that CohnReznick offers to me in my Admin role! After the work day, my commute home averages about an hour, so I usually put on a podcast (current favorites are Snap Judgment, Radiolab, and We Built This). Once I'm home I'm greeted by a wiggly pit bull mix (B.B.) that my husband and I recently adopted from our county shelter. B.B. and I will go for a walk around the neighborhood, stopping to smell all the roses (and leaves, and grass, he's very intense with his olfactory exploration). After the walk, I'll prepare dinner if it's my night to cook or enjoy an hour of reading or more doggie playtime if it's my husband's turn. We'll have dinner and talk about our days, watch an episode of "The Good Place" or something on Netflix, and I call it a night around 11 p.m.
Q: I love your academic background. We would have been in some of the same classes if I went to Emory, as I originally planned! What role does your educational background play in your work? 
I will say that while pursuing my undergraduate degrees, I was not envisioning that they would lead to a career in auditing/financial services. That said, having a background in liberal arts is incredibly valuable in the business world. I was taught to think critically, to engage with difficult ideas, to question ideas and information presented to me, to research on my own and in collaborative spaces to create solutions to the problem at hand. All of that is applicable in my day-to-day job. Attention to reading, writing, and editing helps me to communicate better, both for myself and on behalf of the people I support. It has given me a strong attention to detail that is invaluable when doing my "typical" admin work such as prepping engagement letters or drafting proposals.
My educational background pre-college also provided another helpful skillset. I attended the Arkansas School for Mathematics and Sciences and had the opportunity to take various Computer Science courses that helped me understand the language behind the technology. It provided a strong foundation in the typical Office suite, but also helped me to become tech friendly and curious. As a result, when I am tasked with something new and unknown (such as CXP), I approach it with curiosity and a desire to learn how it works, along with a confidence that I will (eventually!) be able to understand and conquer it.
Q: You lead the CARES program for CohnReznick's Atlanta office. How and why did you become involved? 
I joined the committee immediately after starting work here, and I was asked to take on the role of co-chair (with Julie McNulty who recently passed her baton to Shellie Gifford). I was incredibly enthusiastic about the committee's existence at the Firm and my ability to help support and sustain its efforts. Prior to joining CohnReznick, I worked for a non-profit organization focused on human rights issues. I was hesitant to re-engage in the corporate world, and finding an outlet at CohnReznick for the community work about which I was still very passionate was an incredible gift.
Q: What local CARES initiative are you most proud of?
This is such a hard question! So many people have championed some really significant work here in the Atlanta office. We just finished participating in the Georgia Accounting Food Fight coordinated by the Atlanta Community Food Bank. It is an annual competition held over two weeks in August between accounting and financial services firms across the state, with donations benefitting the food bank closest to the offices that are participating. This year was our second to participate and we raised $3,235, which is the equivalent of 12,963 meals for the Atlanta Community Food Bank!
Another wonderful initiative is our annual Community Service Day, where people are given the option instead of their normal workday to volunteer at a local organization. The past three years we have partnered with over a dozen organizations and have consistently had between 80-90 people sign up to volunteer. These organizations focus on a variety of issues, such as LGBTQ+ homeless youth, animal shelters, meal delivery for the hungry, food banks, children's services, childhood cancer, and environmental stewardship. It takes a team of people to coordinate with these organizations to find one day a year we can partner with them, and it has a significant impact in our community, which we can accomplish thanks to the support of CohnReznick.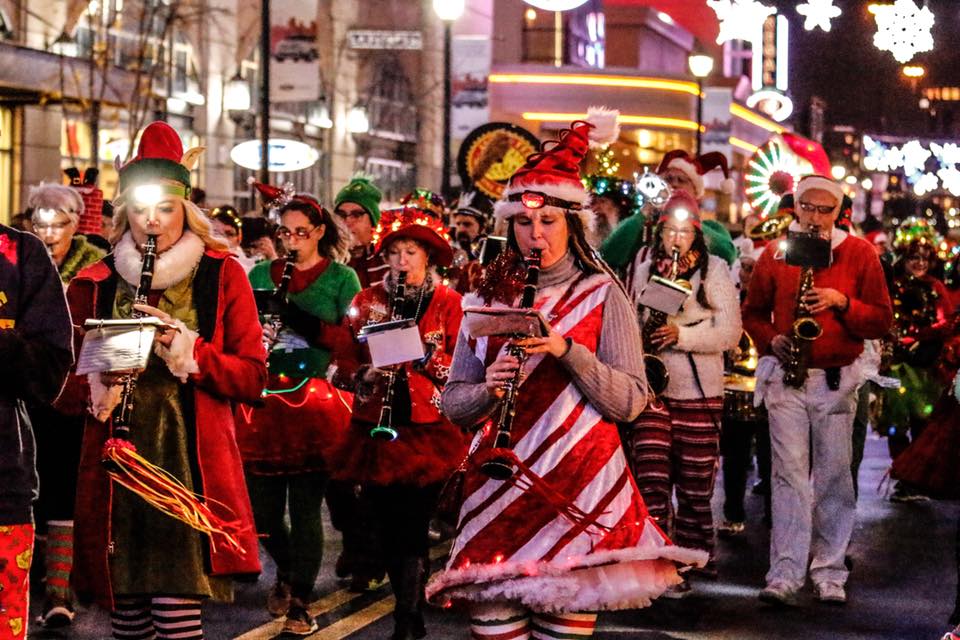 Q: What's the most challenging part of your job and what has it taught you?
Maybe one of the most challenging parts of my job is not having the institutional power to make changes at the policy level. I may personally view some policies or procedures as outdated, but they may remain because "that is the way things are done" or a general fear of change. To feel like I have a voice, I join (and encourage others to join) many committees so that I have a literal seat at the table and can participate in discussions that lead to more of the innovative, progressive, growth-focused change that we want at CohnReznick. I think it is especially important for those on the Practice Management side of a client services-oriented firm to participate when the opportunity presents itself. I am also encouraged to explore my own reluctance to change and to attempt to be more open to new ideas and trying new ways of doing things.
Bonus Q: As you know, CohnReznick has a program called Pay It Forward, which gives employees an extra $25 to use to do something positive in our communities. How are you going to #PAYITFORWARD this year?
I'm participating in the Atlanta office's D&I Council and CARES joint Veterans Day initiative to collect Pay It Forward funds to purchase items for care packages for a deployed Army troop. Carla White, who is a veteran and works as our office Billing Coordinator, is leading the effort.
Receive CohnReznick insights and event invitations on topics relevant to your business and role.
Subscribe