HEALTHCARE: $30B in Immediate financial relief to providers underway as part of the CARES Act

The Coronavirus Aid, Relief, and Economic Security Act (CARES Act, P.L. 116-136), which is intended to help Americans deal with the economic impact and health crisis brought on by the outbreak of COVID-19, includes particular relief for healthcare providers.
The Act provides $100 billion in relief funds to hospitals and healthcare providers, which will be used to support healthcare-related expenses or lost revenue due to COVID-19. It will also help ensure that all uninsured Americans can receive testing and treatment.
These funds include an immediate infusion of $30 billion into the healthcare system, in the form of payments to eligible healthcare providers that were expected to start via direct deposit April 10.
Unlike other programs available, these are payments, not loans, and providers will not need to repay them. (For example, payments from the Centers for Medicare & Medicaid Services' (CMS) Accelerated and Advance Payment Program, which has also delivered billions of dollars to healthcare providers to help them fight COVID-19, are loans and must be paid back.)
Here's what to know about these initial payments.
Who is eligible for this initial rapid distribution?
Facilities and providers are eligible if they received Medicare fee-for-service (FFS) reimbursements in 2019. They must also not be terminated from Medicare participation; excluded from participation in Medicare, Medicaid, or other federal health care programs; or have their Medicare billing privileges revoked.
This wave will provide aid to "both providers in areas heavily impacted by the COVID-19 pandemic and those providers who are struggling to keep their doors open due to healthy patients delaying care and cancelled elective services," HHS says.
Providers that ceased operation as a result of the pandemic can still receive these funds as long as they "provided diagnoses, testing, or care for individuals with possible or actual cases of COVID-19." HHS notes that care does not need to be specific to treating COVID-19 as the department "broadly views every patient as a possible case of COVID-19."
How are distribution amounts determined?
The distributed portion will be based on the provider's share of total Medicare FFS reimbursements in 2019. In 2019, total FFS payments were around $484 billion.
To estimate payment, providers can divide their 2019 Medicare FFS (not including Medicare Advantage) payments by $484,000,000,000 ($484 billion) and multiply the ratio by $30,000,000,000 ($30 billion). (Providers can obtain those 2019 billings from their organization's revenue management system.)
What are the conditions for receiving a payment?
HHS has developed extensive "Relief Fund Payment Terms and Conditions" for the acceptance and use of these funds, which present extra risk and considerations for providers receiving them. Read on for highlights from the document, and reach out to our team for help reconciling them to your organization.
Funds must be used to prevent, prepare for, and respond to coronavirus, and can reimburse only healthcare-related expenses or lost revenues attributable to coronavirus. For example, providers could use them to by additional equipment for treating coronavirus patients, or to cover the lost revenue of canceled elective surgeries.

Providers are subject to general rules restricting the use of these funds for lobbying, salaries, certain research, and other purposes not directly related to this care.
Payments should not be used for repayment of violations or tax liabilities.

Funds cannot reimburse expenses or losses "that have been reimbursed from other sources or that other sources are obligated to reimburse."
Providers receiving payments "must agree not to seek collection of out-of-pocket payments from a COVID-19 patient that are greater than what the patient would have otherwise been required to pay if the care had been provided by an in-network provider." This practice is referred to as "balance billing" or "surprise billing."
Providers receiving funds are subject to detailed reporting and records requirements. This includes accounting for services provided to uninsured patients for potential reimbursement at governmental rates.
What actions should eligible providers take?
Healthcare providers should continue to account for, quantify, and monitor all COVID-19 expenses. Documentation, including reports of treatment, related costs, and offsets by payer reimbursement, governmental or funding, will be crucial.
Contact us for additional information on current funding opportunities and their availability to healthcare providers, and for assistance with the documentation and registration process.
Subject matter expertise
Close

Contact

Let's start a conversation about your company's strategic goals and vision for the future.

Please fill all required fields*

Please verify your information and check to see if all require fields have been filled in.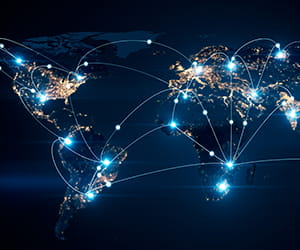 Coronavirus Resource Center
Receive CohnReznick insights and event invitations on topics relevant to your business and role.
Subscribe
This has been prepared for information purposes and general guidance only and does not constitute legal or professional advice. You should not act upon the information contained in this publication without obtaining specific professional advice. No representation or warranty (express or implied) is made as to the accuracy or completeness of the information contained in this publication, and CohnReznick LLP, its partners, employees and agents accept no liability, and disclaim all responsibility, for the consequences of you or anyone else acting, or refraining to act, in reliance on the information contained in this publication or for any decision based on it.