2020 life sciences M&A outlook: Oncology, CROs among sectors showing promise

Deal activity in the life science sector looks as if it will remain strong in 2020, barring any unforeseen circumstances, as there continues to be a significant amount of cash available to strategic buyers.
Sky-high prices flattened deal activity in the biopharma sector in 2019. There were only 304 U.S. M&A transactions in the space, according to data from Pitchbook. That's only one more deal completed than in 2018.
With all the interest in biotechnology and pharma, why was deal activity flat? One of the reasons is that the record-breaking stock market run in 2019 drove the valuations of biopharma companies into the stratosphere, putting them out of reach for many buyers. Another reason is that Big Pharma companies are opting to do licensing deals with smaller companies rather than buy them outright. This allows large companies to explore new therapies while better managing their risk and capital outlay. 
One bright spot in the biopharma M&A sphere has been oncology, where large deals are still very much the order of the day, such as Bristol-Myers Squibb ("BMS") acquiring Celgene, a company that researches and develops therapies for cancer and inflammatory disorders, for $74 billion. Strategic buyers like BMS will continue to be more active in biopharma than financial buyers because of their in-depth understanding of the latest developments and challenges in the space, both in terms of pricing and the technologies and therapies involved.
Another group of companies that are seeing an uptick in M&A activity are clinical research organizations. The CRO market has now grown to $30 billion, according to estimates from Bank of America Merrill Lynch. Currently, the CRO market is highly fragmented, with more than 1,000 operators globally, which creates an ideal scenario for consolidation. Most recently, Icon, one of the larger players in the CRO space, acquired Symphony Clinical Research in order to expand its portfolio of clinical trial offerings.
With the growing consumer awareness about health and nutrition, there is a wave of consolidation in the personalized health and nutrition sector. One prominent deal in this space was Nestle Health Science's acquisition of Persona, a provider of personalized vitamin subscriptions based on consumers' health characteristics and conditions.
Meanwhile, transaction activity also remains robust in the medical device sector. This is especially true in the middle market, where smaller operators are being acquired by larger players aiming to expand their footprint and gain a competitive advantage.
Life science companies have found success with IPOs, another exit route where 2020 can see some activity.  
In this election year, issues that could potentially derail M&A deals include legislation that cracks down on drug prices, along with any action that makes it harder for new drugs and medical devices to gain regulatory approval. Interest rates should not be very volatile in 2020, based on the latest indications, and therefore capital availability should not be an issue. In the absence of these developments and barring a major correction in the financial markets, the sector remains fertile for M&A activity.
Subject matter expertise
Vikram Devanga

Principal, Transaction Advisory Services

Ravi Raghunathan

CPA, Partner - Life Sciences Industry Leader

Close

Contact

Let's start a conversation about your company's strategic goals and vision for the future.

Please fill all required fields*

Please verify your information and check to see if all require fields have been filled in.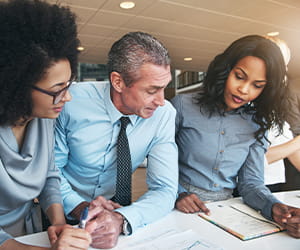 Receive CohnReznick insights and event invitations on topics relevant to your business and role.
Subscribe
This has been prepared for information purposes and general guidance only and does not constitute legal or professional advice. You should not act upon the information contained in this publication without obtaining specific professional advice. No representation or warranty (express or implied) is made as to the accuracy or completeness of the information contained in this publication, and CohnReznick LLP, its partners, employees and agents accept no liability, and disclaim all responsibility, for the consequences of you or anyone else acting, or refraining to act, in reliance on the information contained in this publication or for any decision based on it.