The Human Element Within A Digital Community
Peer at smartphone screen. Hire a dog-sitter. Make restaurant reservations. Post to Facebook. Collide with pedestrian. Repeat. Sound familiar? Digital technologies create conveniences that can free up time and improve quality of life, but they also can keep users so affixed to their smartphones that they seem unaware of real life. The need to balance digital and human experiences presents an opportunity that many commercial real estate (CRE) companies are buying in to. Increasingly, they understand that people want digital experiences that are humanized and enriching. That's why businesses are shifting their focus from commercial tenants to the person sitting at a desk or walking through a shopping mall. As they do, companies are starting to evolve from the traditional B2B model to a B2C focus.
Read Full Article
The Shift in Space Utilization: Viewing Physical and Digital Assets From a New Perspective
Tama Huang discusses what we can expect to see in the future of space utilization.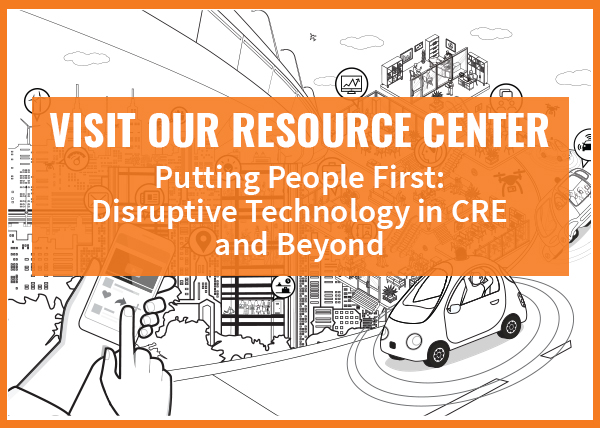 Related Services