Don't miss out on our latest executive insights and events.
Subscribe
Many of the hospitality industry's hall of famers – as well as its rising stars – have trusted CohnReznick's advisory, accounting, and tax teams to support their growth strategy and increase profitability through all stages of the business life-cycle. Whether you're an owner/operator , or simply a fan, we invite you to explore the game-changing drivers of value and performance in the hospitality industry today.
Whether bringing his acclaimed burger and barbecue brands into the ballpark or pioneering the elimination of tipping in his restaurants, Union Square Hospitality Group CEO Danny Meyer has built a 30-year career on transforming the game in the hospitality industry. Mr. Meyer sat down with CohnReznick's Cindy McLoughlin, Managing Partner – Consumer, Hospitality & Manufacturing Practice, to discuss current trends in the industry and his timeless recipe for success, which he defines as "49 parts performance, 51 parts hospitality."  
Erik Greupner, President of Business Operations, and Scott Marshall, VP, Chief Hospitality Officer, show you how the San Diego Padres bring value to their fans through innovative ballpark dining experiences.
Don't miss out on our latest executive insights and events.
Subscribe
How Data Science is Transforming Restaurant Management
In recent years, the explosion of available data on customer preferences has resulted in a paradigm shift in restaurant operations. Restaurateurs are benefitting from an ability to use actionable, data-driven information to profitably engage customers – both onsite and offsite – and guide their most important strategic and operational decisions.
Read More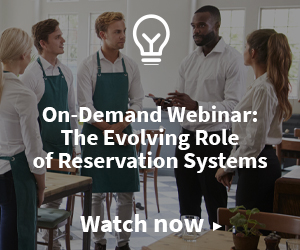 The Evolving Role of Reservation Systems in Today's Competitive Restaurant Environment
View this on-demand webinar that features actionable insights, ideas, and observations on the evolving role of reservations systems and how to utilize these systems for competitive advantage and insights.
Watch Now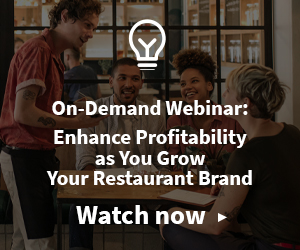 Enhance Profitability as You Grow Your Restaurant Brand
View this on-demand webinar that features Stephanie O'Rourk, Partner, Emerging Brands and Operational Consulting - Hospitality Practice for a discussion on how to minimize growth risks when expanding a restaurant's business operations.
Watch Now
Restaurant Automation Strengthens Need For Human Touch
Automation's greatest and most immediate impact is being felt in the fast food and fast casual sectors of the industry. McDonald's has installed ordering kiosks and smartphone ordering app technology in the U.S., France, U.K., and Canada, while Shake Shack deployed a hybrid kiosk and cashier model in several locations last year. Spyce, the Boston-based, fast casual restaurant, has automated most of its meal preparation process. And a San Francisco technology company, eatsa, is providing a new twist on the old "Automat" diner model where customers select menu items delivered through vending machines.
Read More
Hospitality Partner Stephanie O'Rourk discusses CohnReznick's Profit Enhancement Program (PEP) and how it helps restaurateurs increase profitability through improved efficiencies, tighter governances, and streamlined reporting.
Major League Baseball trademarks and copyrights are used with permission of MLB Advanced Media, L.P. All rights reserved.