5 Questions For: Justin Johnson
Our CohnReznick team members bring their own unique stories and experiences to the Firm. In 2019's first "5 Questions For…" interview, Justin Johnson, Senior Recruiting Specialist – People & Culture, talks with Jade Sims, Campus Recruiting Specialist – People & Culture, about how he came to work in talent recruitment, his views on the future of recruiting, and how diversity and inclusion helps to reveal connections in the workplace.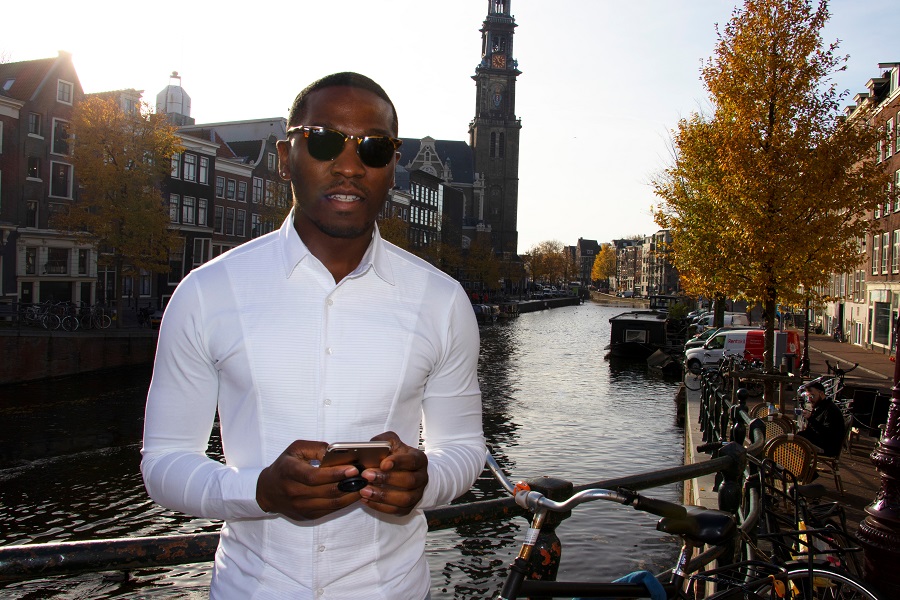 Well, my professional career started off working for my family's soul food restaurant. My mother and grandfather owned it for 25 years until my grandfather passed away. It was my first job at the age of 12, where I worked by cleaning and bussing tables, taking orders, cleaning, scrubbing – all for $2 an hour (side note: never work for family!). This experience launched me into several roles throughout adulthood: as a waiter, bus-person, lead host, bartender, tutor, Front Desk Agent, Supervisor, and Customer Service Certified Trainer.
It was my experience working with a nationally recognized hotel chain, known for its world-class customer service, where I discovered my passion for talent recruitment. I went on to complete my Master's Degree in Human Resources Management and began working in human resources / talent recruitment for Woodruff Arts Center here in Atlanta. Following that experience, I worked for one of the largest public accounting firms in the US, and now here I am at CohnReznick. I truly enjoy working with brilliant and amazing professionals and I've been fortunate enough to do so my entire professional career. I have talked to hundreds of candidates as well with some amazing stories and backgrounds. I have learned a lot from them as well. 
Diversity and inclusion has been ingrained in me since I was a child; I just didn't know what it was called yet! My parents always told me they gave me the perfect name – Justin – which means "a just, fair, valiant person with great character" and people who know me see that. I think we all have such amazing and powerful stories to tell, if we are open and vulnerable enough to tell them. Each of us has so many different layers of intersectionality that I think D&I helps us uncover those layers that connect us in ways we might not immediately realize. We are truly much more alike than we are different.
Honestly, I still get the chills every time I get an offer accepted. I love the feeling of taking a candidate from resume review, phone interview, on-site interview, to extending a job offer, and getting their offer accepted – kind of like I did with you, Jade! I love to hear the excitement in their voices, the surprise, everything!
Great question! Right now, we are seeing a record number of jobs in the job market, and for the first time in a very long time, there are more jobs than job seekers. As a result, we are in a candidate-driven market, where candidates are asking for more money, more flexibility, greater benefits, and great cultures and work environments. I think companies have to respond to those things in a way that attracts top talent and also keeps existing talent, as other companies can lure away current employees with better perks. 
I would have to say Athens, Greece (not Georgia!). I was traveling there unintentionally during the November 17th demonstrations, which mark the anniversary of the Athens Polytechnic student uprising. The students were protesting the military dictatorship that had abolished civil rights, dissolved political parties, and exiled and tortured citizens based on their political beliefs. It was amazing to see this parade of people protesting in commemoration of this event. Again, going back to what I said earlier, we are much more alike than different and seeing this hit close to home for me as someone who stands for all things fair, equal, and just.
Wow, Jade, just for the record, I don't see age! #BirdBoxChallenge But I would tell him to keep going – you're going to be great!